Date: 6 May 2021, 14:00-16:30
We invite representatives of administrations, NGOs, students, and all interested to join the seminar via this Registration form!
Organizers: CO "Renewable Energy Agency", CU "Bioenergy Association of Ukraine".
Goal: to help reduce the dependence of the Cherkasy region on fossil fuels by informing about the possibilities of introducing efficient technologies of available renewable energy sources (RES).
At the seminar you will learn about:
– Trends in the development of renewable energy in the United States;
– The state of development of renewable energy sources in Ukraine;
– Practical aspects of installing solar power plants;
– Use of wind energy for community needs;
– Prospects for the production of solid biofuels in Zaporizhzhia region .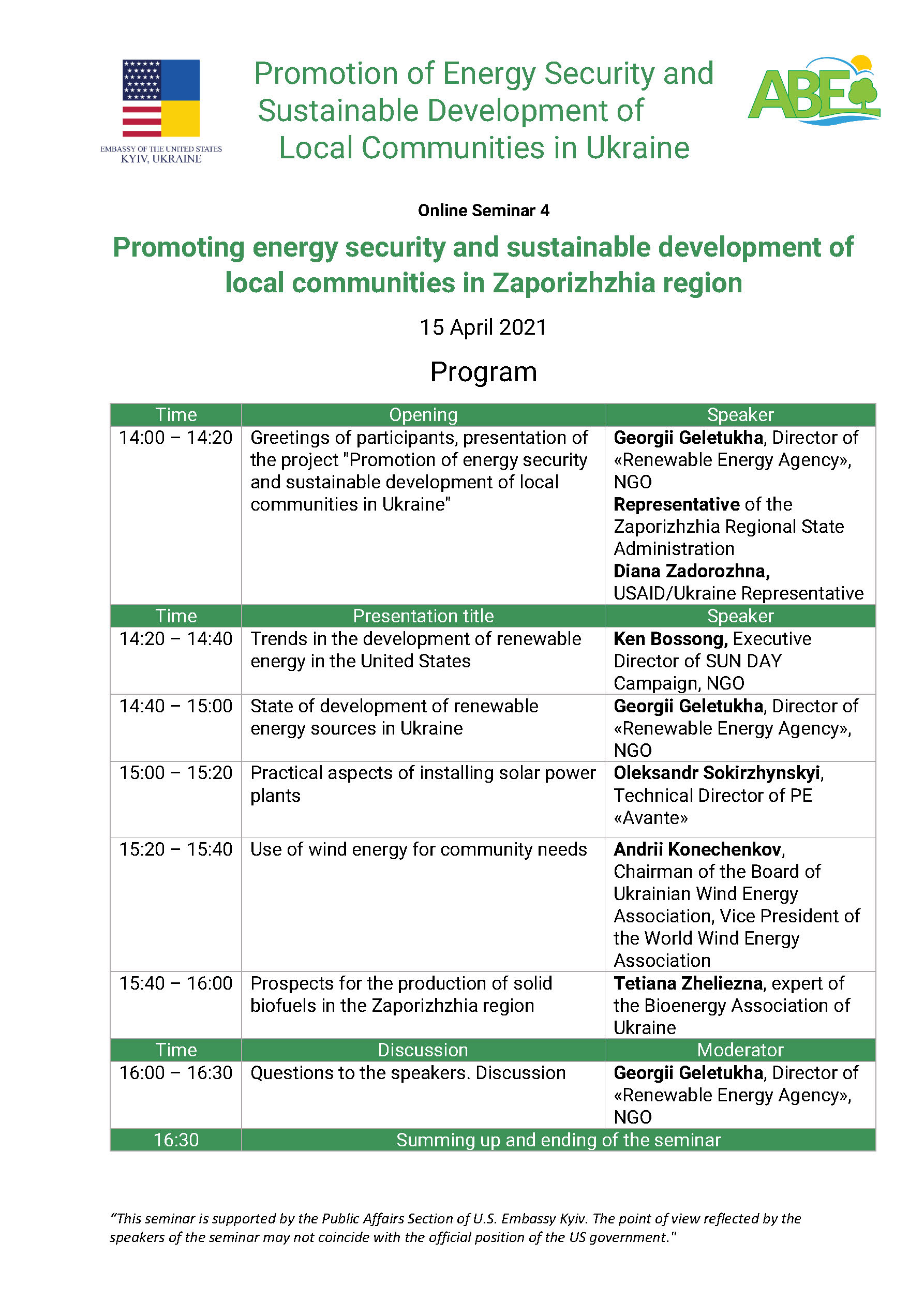 Source REA